CHARMED SPELLS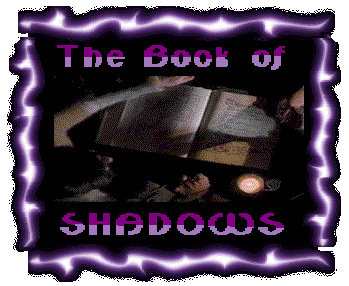 ---
SEASON 1
The Incantation to recieve their powers
Episode: "Something Wicca This Way Comes"
Cast by Phoebe

Hear now the words of the witches
The secrets we hid in the night
The oldest of Gods are invoked here
The great work of Magic is sought
In this time and in this hour,
I call upon the ancient power
Bring your powers to we sisters three
We want the power.
Give us the power

The Spell to Switch Powers
Episode: "Love Hurts"
Cast by Piper and later by Prue
Whats mine is yours, whats yours is mine
Let our powers cross the line
I offer up this gift to share
Switch our powers through the air

The Spell to Accelerate Time
Episode: "Deja Vu All Over Again"
Cast by Prue
Winds of time gather 'round
Give me wings to speed my way
Rush me on my journey forward
Let tomorrow be today

The Spell to go back in time
Episode: "The 70's Episode"
Cast by Phoebe
The Bond which was not to be done
Give us the power to see it undone
And turn back time
to whence it was begun

The Spell by Melinda Warren to Lock up Matthew Tate
Episode: "The Witch is Back"
Cast by Melinda Warren in the 1800's
Outside of Time
Outside of Gain
Know only Sorrow
Know Only Pain

The Spell to summon Melinda Warren
Episode: "The Witch is Back"
Cast by all 3 Sisters
Melinda Warren
Blood of our Blood
our Great Great Great Great Great Great
Grandmother
We Summon Thee

The Spell to return back home
Episode: "The 70's Episode"
Cast by Grams first Time (Spell did not work)
Cast by Grams and mom (Spell did work)
A Time for Everything
and to everything it's place
Return what has been moved
Through Time and Space

The Spell to send away The WoogyMan
Episode: "The Woogyman"
Cast by Phoebe
I am light
I am one too strong to Fight
Return to Dark where Shadows Dwell
You cannot have this Halliwell.
Go away and leave my sight
and take this with this endless light

The Truth Spell
Episode: "The Truth is out there... and it hurts"
Cast by Prue
For those who want the truth revealed
Open thy hats and secrets on seal
From now and til its now again
From now which the memories end
For those who are now in this house
Only truth will be heard from they mouths

The Spell to get rid of the Shapeshifters
Episode: "Thank you for not Morphing"
Cast by Phoebe (than by all 3)

In the circle that is home
Evil's gone and safety roams
Rid these beings from our walls
Save sisters 3
now heed our call
---
SEASON 2
Episode #1- "Witch Trial"
The Incantation to Recieve the Powers
Cast by Phoebe, Prue and Piper
Hear now the words of the witches, The secrets we hid in the night
The oldest of Gods are invoked here, The great work of Magic is sought
In this time and in this hour, we call upon the ancient power
Bring your powers to we sisters three
We want the power. Give us the power
Episode #2- "Morality Bites"
The Spell to Travel to the future
Cast by All three sisters
Hear these words, Hear the rhyme
We send to you, This burning sign
then our future selves will find, in another place and time
The Spell to Create a Door
Cast by Prue
When you find your passage blocked
All you have to do is knock.
Episode #3= "The Painted World"
The Smart Spell
Cast by Phoebe
Spirits send the words, from all across the land
Allow me to absorb them, through the touch of either hand
For 24 hours from 7 to 7,
I will understand all meaning of the words from here to heaven.
P.S.- There will be no personal gain
To Go inside the Painting
Cast by Prue, then Piper, and finally Phoebe
Absolvo Amitto, Amplus Brevis, Sempler Mea
Translation from Latin into English: "To free what is lost say these words Mine Forever"
To Free those trapped inside the Painting
Cast by Phoebe
Verva Omnes Liberant
Translation from Latin into English: "Words free us all"
Episode #5= "She's a man, Baby a Man!"
The Spell to Attract the Succubus
Cast by Prue
By the forces of Heaven and Hell
Drawn to us this women Fell
Run from her fowl desire
That she might perish as a moth to fire